Interstate Tire & Mechanical Road Service
Shop location:
4510 Washington Blvd
Beaumont Texas 77707
Call Toll Free 1-800-895-8823 or (409)899-1116
Trucking News and Events
Welcome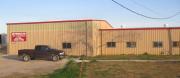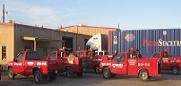 Our Business
Interstate Tire & Mechanical Road Service has been in business for 14 years offering the Golden Triangle and surrounding areas with road side assistance. National Accounts welcome CALL TOLL FREE 1-800-895-8823. We are a Full-Service company, we provide repair service 24/7 for commercial fleet operators.
Trucks
Our Fleet
Roadside Service
We do starts, battery boosts & starters. Alternators, batteries, air lines, brake chambers,electrical repairs, fan belts, hoses and cooling systems. Drives lines, axles, hydraulic systmes, pumps, lines & seals. Mobile or In-House repair capabilities. Transmission & Rear-End Repair & Complete Brake Service. Portable Welding & Trailer Repairs & Complete PM Services.We cover a 150 mile radius.
Our National Accounts and Acceptable Payment Methods
We accept all credit cards, ComCheck, TCheck & EFS all work is insured.
Our Location